Coaches
Andrew Norris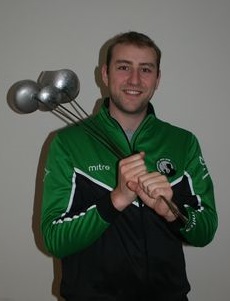 Professor Andrew Norris leads the Junior Sabre session, and also provides coaching for the Senior session in all three weapons.
Andrew is a three weapon Fencing Master (Maitre d'Armes), a member of the Hampshire Fencing Union committee, a qualified referee, and runs a neighbouring club in Southampton.
Gordon Daniels
Gordon is an experienced Foil coach and leads classes in that weapon for our Senior group; most of our adult beginners start their journey into our sport with him. Gordon also coaches at our sister club Seacourt on Hayling Island.
Lee Banting
Lee is a BFA level 2 qualified coach in all 3 weapons, and holds refereeing qualifications too. Lee is actively involved in Southern Region Fencing development activities, and coaches the University of Portsmouth Fencing Club.
I enjoy introducing beginners to the sport, in addition to problem solving with more advanced fencers. The main reason for my continuity in the sport is not only the love of fencing but its great community.
Committee
Jenny Morris
Secretary
Joash Lewis
Chairperson, assistant coach
Veronique Meheut
Treasurer
Stuart Orr
Armourer
Dave Couch
Thomas Carrel
Abi Mansfield
Sue West-Thomas
Welfare officer